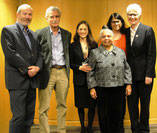 President Vivian Davidson (third from left) at Splane Lecture January 26, 2015 hosted by the LIU INSTITUTE for Global Affairs at UBC.  The  main speaker was Prof. Emeritus Graham Riches (UBC School of Social Work) on his book "Confronting First World Hunger: Charity and the Right to Food". For more about the Splane Lecture Series please visit www.ligi.ubc.ca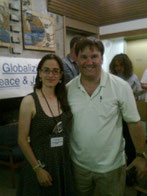 President Vivian Davidson and WFM-C Vancouver in July, 2014 hosted speaker NDP MP Don Davies on our UNPA campaign.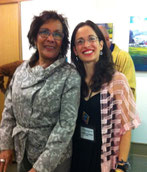 WFM-C, Vancouver President Vivian Davidson with Liberal MP Hedy Fry at the October, 2014 monthly meeting.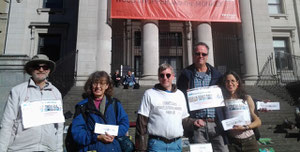 Board members Vivian Davidson, Blake MacLeod, Leonard Angel and WFM friends at Vancouver Art Gallery October 26, 2014 awareness campaign as part of International Global Week of Action for a World Parliament.
http://www.worldparliamentnow.org/about-the-global-week-of-action/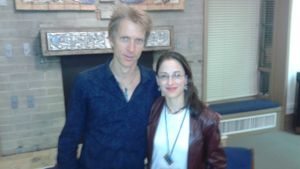 Dr. Tom Green, an ecological economist with WFM-C, Vancouver President Vivian Davidson. Dr. Green presented on ecological economy and "Why addressing global problems requires an ecological economics perspective (and why are we stuck with mainstream economics)" at the monthly WFM-C, Vancouver meeting Sept. 17, 2015.
For more of Dr. Green's work visit: http://viableeconomics.com/