Selected Member Profiles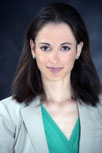 Vivian Davidson is a graduate of Political Science and International Relations from the University of British Columbia, focusing on international sustainability and development. Her eclectic cultural background is echoed in her love of travel and languages. She speaks English, Japanese, Spanish and French. An avid volunteer since young she has been involved in the past with organizations such as Oxfam, Amnesty International and the Red Cross Canada.  She is currently active with six organizations each quite unique including the Coast Guard Auxiliary, Leadnow Vancouver and the Wildlife Rescue Association of BC where she has volunteered for ten years.  In addition to working for a non-profit she is a working actor and triathlete. When not engaged in activism you can find her in one of the many local trials hiking or camping and enjoying BC's beautiful outdoors. 

Duncan was born 1929 in Dunbar, Scotland.  He served in the Royal Air Force from 1948 - 49 and graduated BSc. Forestry,  Aberdeen University 1953.  He hitch-hiked across Europe to Middle East and south through Africa to Cape Town with classmate Peter Pearce 1953 - 54  before emigrating to Canada 1956. He had a career teaching geography at boarding school in Stanstead College, Quebec and joined the World Federalists in 1963 where he lobbied at the United Nations, New York for global civilization with a world parliament. He finally retired to Vancouver in 1994 where he continues to be active in World Federalist activities and advocacy. 

Leonard Angel- Past President
I joined the WFMC in the nineties (invited to by Dick Splane). I've been a World Federalist, for a very long time; I remember thinking world federalist thoughts at McGill University, 1962 -1966. I've been married, with kids, and a grandson, Nate, too. I've been married to Susan Angel for many years. I've made a living writing plays and teaching philosophy. I've retired from the latter at Douglas College. I like walking, and am researching an unknown topic, physical closure, that I think is important. My mother tongue is English, but I also use old Hebrew, have some French, and a few words here and there of different languages. 

Larry Kazdan-Treasurer
When I first heard about the World Federalists, I immediately put them in the same ranks of eccentricity as the Flat Earth Society. Not necessarily because the World Feds were wrong, but simply because they seemed so impractical, so utopian, and so idealistic. Obviously, an ageing group where I would fit in quite well!
But a funny thing happened. Firstly, I discovered how World Federalist have had incredible influence by promoting incremental steps toward their goals. For example, they were instrumental in the creation of the International Criminal Court, the first permanent court capable of trying individuals accused of the most heinous breaches of international law, namely genocide, crimes against humanity and war crimes. Secondly, I realized that World Federalists are simply ahead of their time, just ahead of the trends in history. And so, I have become more and more involved in the World Federalist Movement, convinced that World Federalists have a story that needs to be told, and that a new generation must be encouraged to carry the torch.  It is clear that if humanity is to survive, we require two things: a change in our consciousness so that we recognize the earth's resources are finite, and more effective international institutions that can keep us from destroying each other and the environment. World Federalists are working on developing this understanding that we are a global community with shared values and interests. They advocate the strengthening of democratically accountable international institutions that can deliver better environmental management and help end destructive wars among nations.